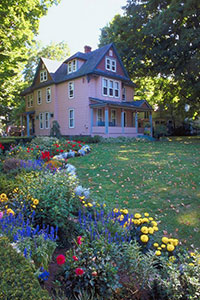 With winter securely upon us, it is time to think about spring and how well our lawn will look and how much we can enjoy it with less work.  Now is the time to prepare your lawn, during the winter your lawn will be dormant and hibernate so to speak, adding a slow release fertilize to it will assure that come spring, you will have the very best lawn in the neighborhood.  Timing is everything and your lawn is no exception to the rule…by incorporating the proper nutrients to your soil at the time it is needed most will enable your lawn to flourish all season.
Popular Types of Fertilizer:
Pre-Emergent
Post Emergent
Starter Fertilizer
These popular brands can be purchased at local hardware stores for a reasonable price, along with numerous other brands.  Take a minute to read the label, our southern lawns will enjoy a more nitrogen rich fertilizer, but don't apply too much nitrogen (see my tips).
More tips for your lawn:
Test your soil – you can travel a few miles and get a different soil composition.
Weeds – try to eliminate weeds with a quality "weed & feed" fertilizer.  Weeds take the nutrients from your lawn.
Water – irrigation is another topic all together, water your lawn but don't over water.
If you find your weekends to be too busy for lawn care, we will gladly come and prepare your lawn for the spring.  Call the experts at Mooresville Lawnscaping!
Mooresville Lawnscaping
704 663-9532