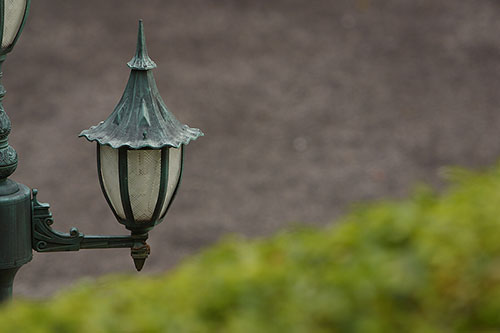 Outdoor lighting provides much more than added beauty to your home, there are proven safety benefits with exterior lighting.  Records show that criminals will avoid well lit areas, as they prefer to perform their offensive deeds in the security of darkness.  If a home, beautifully illuminated around the exterior landscaping, is near an unlit home, a criminal will naturally gravitate to the darker home to avoid being seen and reported to the police.
Outdoor lighting can be installed to be nearly unnoticed around the home, walkways, shrubbery, pool and/or outdoor kitchen and entertainment areas.  Outdoor lighting is not holiday lights, far from it, properly installed exterior illumination will enhance the aesthetics of a home, thus increasing the "curb appeal" and overall value of the home.  In many instances, homeowners can enjoy an added discount to their homeowners insurance due to the added safety feature (contact your insurance agent to see if you qualify). Mooresville Lawnscaping uses high quality lighting and equipment from Vista Professional Outdoor Lighting, Unique Outdoor Lighting and Kischler Outdoor Lighting to accentuate the features of your home and landscape
We offer many lighting options to add beauty and safety around your home.  At Mooresville Lawnscaping we have the experience to install, repair and replace your outdoor lighting and with new technology, illuminating your home uses less energy.
With the improved longer lasting and more energy efficient products available today, it's a no brainer to install or upgrade your outdoor lighting.  Get the look your neighbors will envy and add safety to your home. Call Mooresville Lawnscaping today!
Mooresville Lawnscaping
704 663-9532